Becoming Love
There are four questions of value in life.
What is sacred?
Of what is the spirit made?
What is worth living for?
What is worth dying for?
The answer to each is the same.
Love.  Only Love.  
This Valentine's Day join us for a weekend of
The Holy  Art of Devotional Love
Sensuality, Sacred Sexuality, Awakening, Ecstatic Embodiment and Love
Whether you are single or in a relationship, this weekend will be about elevating our relationship to ourselves and others… about becoming Love.
Completely transform your relationship to Love…
You will leave this weekend with a deeper relationship with your Body, Others, your Self and Your Soul.  We will guide you through an extraordinary awakening of Embodied Ecstatic Love
When:  Friday, February 13th – Sunday, February 15th
Where: The Spirit House, Woodacre, CA
Come back to the Body, Senses, Heart and Soul in this Intimate 3 day Immersion into Love and Sensuality.   We will awaken our bodies with movement, yoga and breath, and wholesome organic meals. We will commune with nature and connect deeply with ourselves and others.
Enjoy Hiking, Hot tubbing, Sauna, Napping, reading and snuggling by the fire, wholesome organic meals, deepening with your self and others in this Soulful dive into Body, Love, Sensuality, Sexuality, Sound, Pleasure and more…  in the beauty of this Magical Hilltop Retreat.
We can't wait to play with you! We're going to get Messy, we're going to get REAL, we are going to Dance and have fun and remember what it is to truly Laugh, Live and Love!!!!
In this weekend you will Discover and Explore:
The Healing of Love  

Touch and many ways of connecting deeply with our Selves and Others

Sound and Sacred Sound Healing

Erotic Innocence, Sensuality and Curiosity

Discover Keys within our Bodies that awaken us to our Divinity 

Sacred Spot Massage for deepening intimacy 
 Sacred Rituals for the Body, Heart and Soul

Preparing and caring for our bodies as a Holy Temple 

Release shame and limiting beliefs about our bodies

Forgiveness and Cutting Cords, releasing ties that no longer serve you so you can have space for the True Love you desire 

Deep Safety in Sisterhood and Brotherhood.  
Evolutionary Love

Relationship and dating as a Spiritual Practice

Calling in Your Beloved and Soulmates

Elevate Current Relationships

Spiritual Partnerships and Sacred Contracts

Transforming Lovers into Soulmates
Sacred Sexuality

Accessing the Divine through Sexuality with Oneself and/ or Others

Take home a grounded and solid understanding of how to create and maintain a Sacred Practice of Devotional Love

Optional Live Demonstration of a Devotional Practice
Integrative Puja

Seeing the Divine in Every Moment, Embodying Love

 
*** We will be holding a very safe container for this group.  While we will be talking of delicate personal, issues, there is no requirement to share of anyone's personal private intimate life.   This will be a fun, safe, beautiful weekend.  We will raising the bar to hold an incredibly Sacred Spiritual Context for being human beings in a body.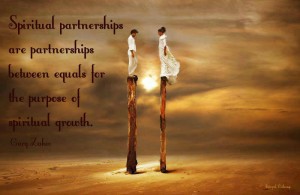 Basic Schedule will be as follows:
Friday evening
6:30pm ~ Introduction, experiential on touch, pleasure and the Languages of Love.  Bonding and Attaching.  
Saturday
9am Morning Light yoga, movement and breath to awaken energy systems and sensual body 10:am Lite Breakfast 11:am Module ~ Body as Temple and Radical Self Love 12:30  Lunch ~
1:30 pm Women's Gathering ~ 
Women will go with Nadine for the afternoon for ritual and deeper work around our bodies, trust, intimacy and learning how to receive and surrender into pleasure and love.  Explorations on how to honor the masculine and call forth our "King," our Beloved…  Honoring our Selves, honoring our Lovers.  The power of Sisterhood.  Calling forth Shiva, embodying Love.  And more…
1:30pm Men's Gathering ~
 Men will go with Alika and Scott for powerful ceremonial circling and deepening with the Earth and the core of the Masculine Heart and Soul.  Discover ways to show up for women, powerfully and unwavering, allowing her to open, awaken and surrender to Love and Passion.  Calling forth the Goddess, Awakening Shakti in the Woman.  Sacred Spot Massage.  Devotional Love.  And more…. Demonstration
7:30pm  A Special Valentine's Dinner 
Sunday
9am – Yoga, Movement and Breath 10am Lite Breakfast 12:30 Integration and Experiential Exploration of Evolutionary Love and shifting from relating to others in a 3 D conscious (fear, control, ego) into a 4 D consciousness… Love, Freedom, Relationship as a Spiritual Practice.  Truly Knowing an Other.   1:30 Lunch ~
1:30pm Relationship and Dating as Spiritual Practice 
Whether it is calling in a Soulmate, Keeping your Soulmate or elevating the frequency of your current relationship to a higher level, we will look at different principles and techniques to approach and live relationships as a spiritual practice.
We will share steps to create sacred practices with partners to enhance and build profound intimacy in your relationships, such as;
Conscious Effective Communication
Partner Yoga for Fun, Fitness and Deep Connection
Touch, Massage and Deep Physical Connecting with Self and Others
A Pleasure Sensorium
Opening our Hearts and loving without defenses
Compassionate Listening
Explore the differences between relating from a 3D mindset (fear, control, separation, ego consciousness) and relating in the 4D (love, surrender, trust, sovereignty), and ways to come into presence and let go of the strategies that keep us from being in 'Love' with our partners.
Discover what it is to co-create relationships where we can truly be known and seen in our deepest essence. What would it look like to create a new paradigm of relationship? Discover ways to transform the everyday of relationship into extraordinary Sacred Partnerships.
Puja
5pm Official Closing Circle
Sunday night… stay and enjoy the Magical Spirit House in any way you desire.  Dinner, Hot tubbing, Fire Ceremony.  Possibility to sleep over Sunday, inquire directly with Nadine.  Thank you!!!
Space will be very limited, contact us now to reserve a Spot and enjoy the best Valentine's Weekend ever with your Self, a Friend or a Lover.
http://www.thespirithouse.us
Weekend Includes Wholesome Simple Organic Breakfast and Lunch for 2 days, and Sleeping Accomodations
Cost for Ecstatic Valentine's Day Retreat:
$397 per person

$197 for workshop only (No sleeping Accomodations)

$108 for Saturday Module, 11:30am – 6:30pm

$108 for Sunday Module, 1:30 – 6pm
*Optional Catered Valentine's Dinner to be determined collectively
** In order to save fees and cut out the "middle man," please contact Nadine directly to pay in full or put in your deposit of $150 to reserve your spot. And call with any questions at all… it is our pleasure to be in service to your ecstatic embodied many awakenings!   Nadine (650) 219-9395 or nadine.b.keller@gmail.com
About Your Weekend Guides… dedicated to the Awakening of your Heart & Soul
Nadine and Alika are leading-edge innovators in the field of personal development, guiding individuals into living their Full Ecstatic Embodied Potential. Both have devoted their lives to humanity's evolution of Mind, Body, Heart and Spirit. Together they bring over 35 years of a wealth of wisdom, experience and practice that encompasses modalities in the fields of Holistic Health, Psychology, Yoga, Mindfulness, Neuroscience, Body Work, Energy Work, Meditation, Hakomi, Spirituality, Shamanism, Spiritual Midwifery, Sexuality, Tantra and Esoteric Mysticism.
They are passionate about embodied Love and elevating our relationships from 3D consciousness into a higher more profound experience of Love, Intimacy and Sacred Sexuality.  They have co-created a unique work; weaving their gifts with various modalities of the East and West, ancient and modern, spontaneous and disciplined. They see clients individually and together, facilitate and lead workshops, retreats, online webinars, hold ceremony and marry people!
Alika brings a grounded foundation as an expert of sexuality and intimacy with his years of training and practice. He is a Daka, Master Bodyworker, Yogi, and Shamanic Practitioner. He is dedicated to his spiritual and energetic path of body mind wisdom- integration with his teachers; it is always the foundation of his work.
Scott Liess, fondly known as the Spiritual Shamanic Plumber, will be setting the tone for the weekend with his captivating Soulful music and sound healing, enticing our bodies, hearts & Souls to go within and discover the deepest wells within.  He will also be co-facilitating the men's gathering part of the weekend.  He is powerfully driven by his passion for "Truth" and Beauty in all of Life.  He is profoundly connected to the Earth and the rhythms and cycles of Life.  A beautiful weaver, he will assist you in discovering where there leaks and blocks in your Life, your Story, and can show you the way Freedom and Flow in your Journey.
Alika and Scott –  Taking the Mystery, fun and (mis) Adventures to the open Seas!! Journeying deep into the Mind and Spirit traversing Time and Space to unlock the Secrets of the Universe and discover the nectars of the Soul.
Protectors of the Planet, they stand and fight for Freedom, Truth and Awakening… wielding their Wand of Light and Sword of Truth, through Sexual Shamanism and Spiritual Shamanic Plumbing they slash through the Dross and Debris of the clogged and twisted modern human mind and YoniHeart, recalibrating the brain, creating flow and a pure clear open vessel.
In Service to Unconditional Love, Truth Freedom and living one's Full Potential, as Kokualani and Thunderheart, they guide the way protecting the gateways between worlds assisting you on your Journey to Heaven… with Music and Magic they weave new worlds and give you Wings to fly and roots to ground deep into the Earth, that you may live your Divinity Infinitely right here, right now.
~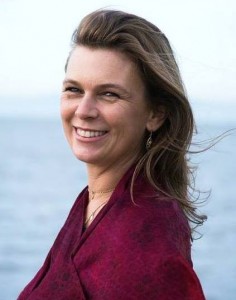 Nadine brings a grounded foundation as an expert in depth psychology, midwifery,intimacy and sexuality. She has circled with and worked with women for over 20 years. She holds a Masters in Somatic Psychology, is a childbirth doula, Dakini and is an Ordained Priestess and Minister. Her work blends the wisdom of the ancient Tantric teachings of the East with Western Psychology.
I am honored and humbled to witness, encourage and accompany people through the unknown territory of their courageous journeys; it is my greatest calling.  It is my delight and great privilege to be a modern day renaissance woman; Spiritual Midwife, Secret Keeper and Dream Weaver.
Appreciations
"Nadine is an incredible human being, therapist and teacher because she walks in grace, wisdom, truth and heart. Her very presence is so completely loving and compassionate that anyone working with her will become immediately at ease with a sense that they are being seen and accepted for who they truly are -the dark and the light. For me this level of intimacy and safe nurturing is the only true path to wholeness and healing. Nadine attaches in the purest most loving form – in the ways we all need it most by our parents and community and culture but rarely receive it. In her most humble and motherly way you will experience a deep remembering of your heart and your truest essence. She matches your vulnerability and paves the way for fears, insecurities, traumas, blockages, etc to be lifted. She opens up more space in your being for the truth and the love of who you truly are to take shape.
Nadine is a brave soul willing to travel your journey with you. She has been listening to divine guidance and is now offering this beautiful work from a very courageous, strong and healed place. This is a rare gift indeed… one I hope many will experience. She is creating and nurturing a light filled and love filled new paradigm."  Jane Sanguinetti, Joy of Being, Moss Beach
~~~
"Nadine and Alika, enlighten with their joyful and passionate desire to open our chakras for the Divine to flow through. We enjoyed your classes and learned so much about ourselves. It is a blessing to meet you and learn about your amazing path in life." Bernadette
"I bow down to you, Sister, in honor of your fierce compassionate loving heart. I am left with a lasting impression of your intention of liberation for all those enslaved- this is a very strong transmission you are embodying. I can feel this potent and fierce devotion. Thank you!" ~ PJ
Thank you, Nadine and Alika, for that charming, loving and delicious evening about body, spirituality, sexuality and sensuality! I nearly forgot I have a body and libido! 😉 Many thanks to you both, you are very beautiful both outside AND inside I can see!!!" ~ SS