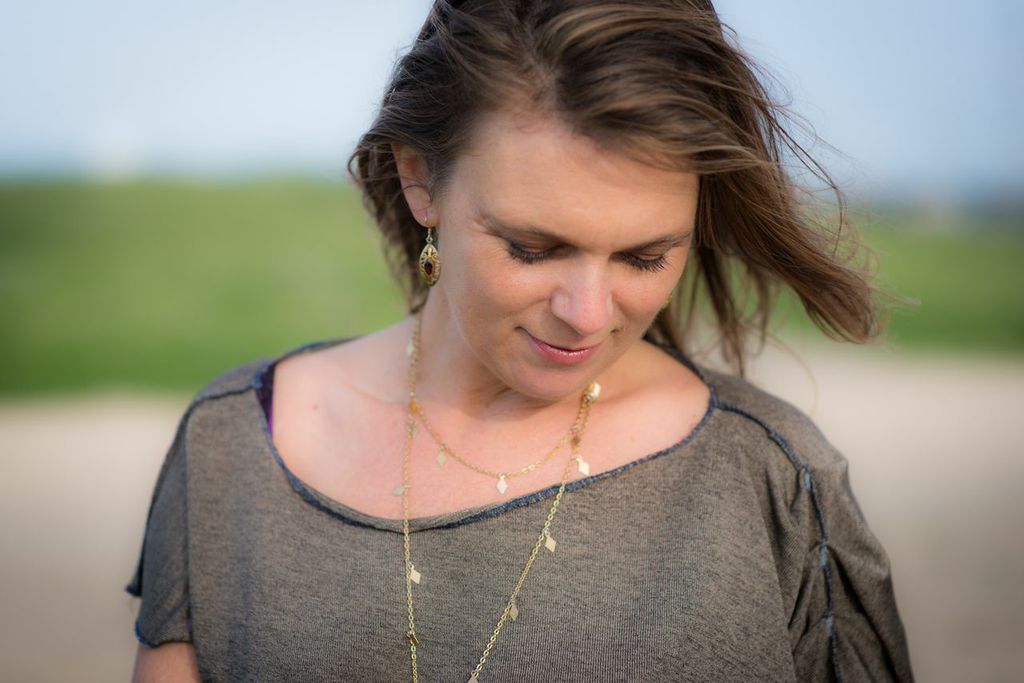 Nadine Bengs Keller
I am honored and humbled to witness, encourage and accompany people through the unknown territory of their courageous journeys; it is my greatest calling. As a psychotherapist, my practice is grounded in Somatic Psychology, Mindfulness, Hakomi, Transpersonal and Jungian Psychology, Sacred Sexuality, Shamanism, Alchemy, Symbolism, Archetypes and Spirit. It is my delight and great privilege to be a modern day renaissance woman as a Mindful Somatic Counselor, Dakini, Blossoming Tantrika, Spiritual Midwife, Childbirth Doula, Group Facilitator, Secret Keeper and Dream Weaver.
I am also a mother and partner in an "extra-ordinary" 18+ year relationship that has seen many seasons. I bring to my work my lifelong passion and study of human development, sexuality, yoga and my own profound devotional spiritual practice and relationship with the Divine. I hold a Masters in Somatic Counseling Psychology from the California Institute of Integral Studies (CIIS) and a BA from UC Berkeley. I completed a two year professional program with the Hakomi Institute, a Mindfulness Body- Oriented approach to Psychotherapy. I also have extensive training in Massage and Bodywork, Prenatal and Postpartum Care, Energy and Light Work, Holistic Health and Nutrition, Chakra Balancing and Mindfulness. My most recent calling and enchantment is reclaiming the Sacred Art of Holy Anointing with Diana Dubrow; I bring this healing wisdom of the Holy Ethereal flower and plant medicines with me. I regularly attend the FACES conference, keeping up to date on the latest discoveries of neurobiology and mindfulness with leading experts in the field such as Dan Siegal and Jack Kornfield.
*** Read below at the very end for a more in depth account of my background.
Nadine's Education, Trainings and Degrees:
– MA, California Institute of Integral Studies (CIIS), Somatic Psychology
– BA, University of California at Berkeley, Political Science, International Relations
– Trainings, Experience and Continuing Education (CEUs)
– Hakomi Professional and Advanced Training, post graduate program (2 years)
– Private Practice San Francisco
– Center for Somatic Psychotherapy, MFT Trainee, Intern and Associate (3 years)
– Co -created and facilitated the "Relationship and Intimacy Group" at the Center for Somatic Psychotherapy
– Sand Play Therapy, Foundations Level 1 Certification
– Certified Childbirth and Post-partum Doula, Natural Resources (2001)
– Childbirth Educator and Birth Mentor Training, Birthing From Within, with Pam England (2001 and 2002)
Birth  –  My own two homebirths and it has been my profound joy to have attended births for over 10 years; home, hospital and accidental home births. As a Spiritual Midwife, I attend the Body and Soul of those passing between the veils in both being born and dying… attending births and deaths has been one of the richest teachings in my life.
Death and Dying   – I have had the honor and precious gift of attending bedside multiple deaths. I learned from Hospice and my dear cousin traditional care during this process and more importantly I had the great privilege to be involved daily for weeks with family and act as midwife to the beloved Soul as they transitioned out of this life.
-FACES Mindfulness Conference (bi-annual attendance, beginning 2009)
World School of Massage and Healing Arts (over 500 hours, 1995 and 2005) Curriculum included bodywork, massage, energy work, aromatherapy, nutrition and holistic health, Rebirthing, Holotropic Breathwork, Cranial Sacral Therapy, life coaching skills
–  "Spirituality in Mental Health and Illness: Trauma, Addiction and Spirituality" with Stanislov Grof and the Spiritual Emergence Network at CIIS (2000)
– "Healing the Trauma of War: Iraq and Afghanistan Veterans and Their Families" -Deep Streams and The Coming Home Project (2006)
– "The Psychological Impact of War" with Robert Grants, PhD., Therapists for Social Responsibility (2006)
– Participant in Restorative Justice and Restitution Project at San Quentin Prison (2005)
– Psychic Horizons, San Francisco, courses in Meditation, Boundaries, Energy and Intuition (2000)
–
Spiritual Midwifery Mentorship with the late Jeanine Parvati Baker (2001- eternally ongoing in Spirit)
– Spiritual Guidance, mentorship and training with Lori Del Mar, Sentient Muse (over 13 years)
-Private Mentorship with a Tantric of the "Left Handed Path", and lineage of Kashmir Shaivism
– Personal Studies, Trainings and Adventures in Tantra and Sacred Sexuality with Charles Muir & Leah Alchin of Source School of Tantra, and TJ Bartel, Jacob Laren of Soul-Gaze, –
– Tantra studies with Margot Anand, and Ellen & David Ramsdale
– Explosive Sexual Healing Training with Ben and Jen
– An Ordained Priestess with the 13 Moon Mystery School and Ariel Spilsbury
– Have participated in and facilitated sacred and nourishing women's circles for over 25 years
– Regularly hold and lead ritual and ceremony individually and lead groups as a part of my
– Spiritual practice in honoring and living in harmony with the Goddess and the rhythms of Nature
– Rainforest Plant Medicine studies, Ix-Chel in Belize
– Foreign Exchange Student in France
~~~
In Eternal Gratitude…
I honor and offer a special acknowledgement to all of my incredible Mentors, Healers, Muses, Lovers, Teachers and Guides both in the physical and spiritual realms… I love doing my work in the world with the solid energy and support of so much love, wisdom, encouragement behind me. Thank you…
Lori Del Mar, Sentient Muse
Lori Schwanbeck, MFT, CHT
Scott Balderson, LMFC
Alika Medeiros, BodyMindSpirit Healer Extraordinaire
Elana Auerbach and the 13 Moon Mystery School and my Sisters on the path
Ariel Spillsbury and the Sanctuary of the Open Heart
Stephen Martin, Heal Marriage
Heather Bleasdell, Build Altars and the Fearless Journal
Denise Dee, Soulstrology
Diana Dubrow and the Emerald Temple
My Beloved Anam Cara who gave me the kiss of re-awakening
Jane Sanguinetti and Joy of Being
Laura Brown (Ix Chel Rainbow Woman) and Radiant Moon Medicine
Jesua Love, Embody Love
Mark Morford, Divine Yogi and Word Medicine Master
All of my trainers and colleagues of the Hakomi Institute
Stuart Gold, Peter Wright, supervisors and colleagues at the Center for Somatic Psychotherapy
Marilyn Youngbird and the Arikara and Hidatsu Nations of Native America
Ian Grand, The California Institute of Integral Studies (CIIS)
Don Hanlon Johnson
Dr. Bruce Scotton
Leah Alchin and Charles Muir of Source Tantra
TJ Bartel
Jacob Laren, Soul Gaze
The Beloved Birthkeeper, Jeannine Parvati Baker
Pam England, Birthing From Within
Lynn Dewart, Soulful Artist and Maker of the Magical Soul Dolls
Chris Pritchard, Mamas Circle and Natural Resources
Joseph Chlubna and Coastal Lifestyles
Leah Redwood, Sue Baelen and Abigail Regan, Bay Area Homebirth Collective
My mentors, bosses, friends and lovers of my "dot com" years, including Marc Benioff, Ron Posner, Mark Goldstein, Chris Anderson, Dean Scott, David Hirschhorn, Gary Kremen, Doug Cole and more who truly forged me into a woman with their trust, guidance and love … Thank you.
The Magical Musical Dynamite Duo Alexandra Maida and David Shakiban, Colorgrooves
My Mother, Reverend Anne Maffucci, who was my first teacher and planted the seeds within me, when she was just a child herself, which have grown into what I feel are the best parts of me
All of my crazy big wonderful family and many many aunts and uncles who were my siblings and parents, and who have set such examples of "real life" for me that I've grown in ways I never could have otherwise grown, and my amazing Brother, Benjamin Bengs
My Endearing Grandfather, Carl M.Bengs. He inspired the Healer within me with his Magnanimous Heart & Soul and all the books he gave me including the encouraging James Herriot series, The Evidential Power of Beauty: Science and Theology Meet, many more and for teaching me about unconditional Generosity and Grace
Great Mother, and the Goddess in all of her manifestations and archetypes… I humbly offer my devotion, In lak'ech…
… an incomplete list    ~   Blessed Be!
~~~
Glimmers of My Journey Thusfar…
I left the Sun and Surf of Southern California for UC Berkeley in pursuit of higher education, depth, culture, diversity and the sense of Social Justice and alternative lifestyles I had witnessed as a child while visiting San Francisco. I was instantly at home and blissfully took in all that Berkeley and the Bay Area had to offer. I have been a Northern California girl ever since. I make my home in the dramatic coast of Half Moon Bay with Pumpkins, Alpacas, and Mavericks.
After college I fell into a wonderful opportunity with an educational software company run by CAL Alumni. While I knew technology was not my life's calling, it was a welcome change after waitressing and cocktailing my way through college. It was the early 90s and the height of the World Wide Web craze when everything seemed possible. I quickly found my way into the buzz of the "dotcom" world, working at a few very exciting start-ups with brilliant entrepreneurs. It truly was the thrill of a lifetime.
And… then love happened. Falling head over heels in love and making babies I found myself daydreaming one day of my baby while giving an "oh so important ad serving software presentation' at a Web Advertising conference I'd been so excited to attend; it now meant nothing. I realized my "dotcom" career was over. My inner Earth Mama was born. I had the blessing of giving birth to both of my boys at home and I completely dove in motherhood and Attachment Parenting. I became the ultimate natural earth mama, washing my handmade gorgeous colorful felted wool diapers and all. Becoming a mother has been the greatest joy of my life. I became a childbirth Doula and educator and spent the next 10+ years deeply involved with the homebirth community, supporting friends and families during the childbearing years and raising my own children.
As my children grew, my other dreams found their way back into my Heart and Soul. In my early 30s I experienced a severe existential crisis, Spirtual Emergence/ Emergency, which sent me into an unbearably painful and terrifying year. When I gratefully finally emerged from this crisis, my search for understanding, grounding and integration led me to the knowing that it was time to follow my childhood dream of being a therapist and "healer." After a year of completing pre-requisites for the Somatics program by returning to massage school, I began graduate school at the CIIS. I underestimated the challenge of graduate school while raising two boys, being an active member in my community and maintaing a loving healthy relationship with my partner, not to mention friendships and extended family. Whew! While I admit this has been a long long challenging road, I am so happy to now be following my life path. I love my work and feel truly blessed to do this Sacred Soul work with my clients.
I am grateful beyond words to my incredible husband, Andrew Keller who has supported me on this long wild journey and who amazes me every day with his love and capacity to hold so much, and the man, father and partner he has grown into.  I am grateful to Alika Medeiros, my current pattern in Purpose and Passion birthing our new work together, to Scott Balderson and all of my supervisors, colleagues, clients, professors, family, in-laws, my Tribe, my many wise wacky friends and most importantly my ever-loving supportive husband and my two sons, who are my greatest teachers. I love to share my heart and know the heart of others, snuggle, paddleboard, hike, bike, cook, dance, knit, laugh, play, adore the Divine in All, make magic, journey into the underworld, ascend into the aethers and delight in being Alive.